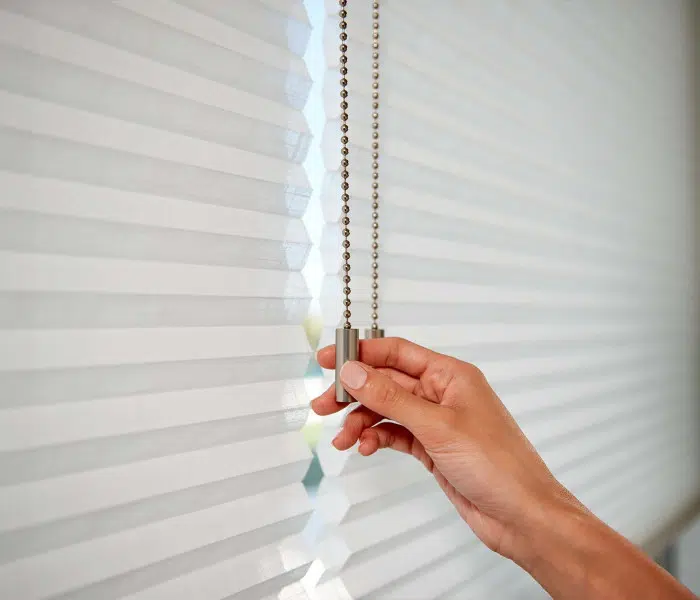 smart blinds
Our Smartshade range presents an array of elegantly modern and future-ready intelligent blinds, embodying a design centered around simplicity, safety, and energy conservation. Our commitment to guiding customers through every phase ensures the perfect window solution for any environment.
As an official brand collaborator with Coulisse, the renowned Dutch innovator in window coverings, Smartshade proudly joins forces. With a mutual dedication to intelligent blinds and a shared entrepreneurial spirit, they are thrilled to introduce our collaborative Coulisse | Smartshade collections.
Roller blinds stand as the globe's most favored shading product, offering boundless possibilities in aesthetics and functionality. Their inherent simplicity renders them an ideal choice for any interior style or preference. Enter the realm of smart roller blinds – the ultimate automated window embellishment for your smart home, adeptly managing illumination and seclusion. Seamlessly integrate them into your smart home setup and exercise command or automation via your smartphone or smart speaker.
Smartshade specializes in crafting pioneering and eco-conscious window covering solutions, enriched with features for regulating heat and light. These solutions bestow visual, thermal, and acoustic comfort upon diverse residential, commercial, and hospitality spaces. From cutting-edge design to energy-efficient standards, consider it all within our realm of expertise!
honeycomb blinds
Experience the embodiment of elegance, sustainability, and functional brilliance with our Honeycomb collection. Through their distinctive cell structure, these exceptional fabrics not only exude high performance but also boast remarkable insulating properties, ensuring the pinnacle of thermal and acoustic comfort.
Awaken to natural daylight and cultivate your desired ambiance effortlessly. With Honeycomb blinds, you can realize this vision while also benefiting from their energy-saving insulating and heat-reflecting attributes. Seamlessly integrate them into your smart home setup, facilitating the creation of an optimal intelligent living and working environment
Crafting a contemporary aesthetic, the honeycomb fabrics boast horizontal lines and a distinctive cell arrangement that evokes a modern ambiance. Offered in neutral hues, these blinds not only bring forth a stylish touch but also cultivate an environment that enhances well-being and productivity through the creation of an ideal climate.
view the smartshade roller blind ebook by clicking here
view the smartshade honeycomb ebook by clicking here
get more details or make an appointment with our blinds team here