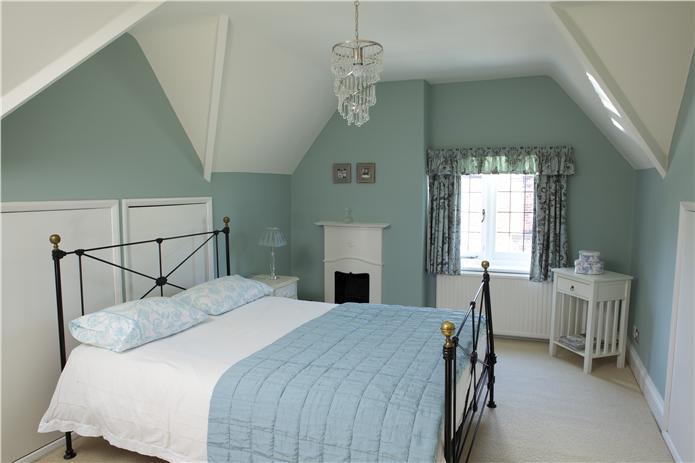 Our Dublin Paint Store is long time home to the Farrow and Ball Paints Collection while you will find the Farrow & Ball Wallpapers Collection in our Upstairs Showroom. We offer one of the largest ranges of Farrow & Ball Paints and Papers in Ireland and here we would like to tell you more about the rich history of one of decor's most sought after brands.
The complete Farrow & Ball Collection is available for delivery nationwide in our Online Store today.
introduction to farrow and ball
For the last 70 years, Farrow & Ball has developed a remarkable reputation as the leader in luxury paints and wallpapers, catering to top designers and discerning homeowners who seek only the finest quality finish to adorn the walls and woodwork of their homes. Offering a palette of over 130 unique colours, unmatched depth of color, exceptional coverage and a broad choice of finishes, Farrow & Ball paints and papers are found in many of the world's most exclusive properties.
where it all began…
In an age when manufacturers seem to think that in order to be commercially viable every product has to be labeled "state of the art," "cutting edge" or at the very least "new", the English paint company Farrow & Ball has become very successful, indeed, by rediscovering the past.
Farrow & Ball was founded in the 1930s by chemists John Farrow and Richard Ball. They set up business in Dorset, the county of that quintessential English writer Thomas Hardy, in the ancient town of Wimborne. There they made limewash, distemper and dead flat oil paints, selling these products to a select band of country-house customers. The company continued along
unchanged, until the early 1990s, when it came into the hands of Tom Helme and Martin Ephson, who saw in it a potential undreamed of by its founders. The rest as they say is history…
the art of colour
Their distinctive palette of 132 timeless colours is renowned for its depth and complexity. Formulated using only the finest quality ingredients and rich pigments, their paint responds exceptionally to all types of light to bring your walls home to life. This unique look transforms modern and traditional homes, large and small, inside and out, across the world.
Each of Farrow & Ball's colours tells a story, whether it's inspired by the beauty of nature, their Dorset home, historic houses or notable people and places. Discover hushed tones such as Elephant's Breath, hues as deep as Hague Blue and the exact shade of their Borrowed Light.
the finest papers
Wallpapers are usually made with ink, but not Farrow & Ball's. They use their own richly pigmented paint and traditional block and trough printing methods to give a uniquely tactile finish, creating a seamless connection between paint and paper.
From delicate florals and damasks to bold geometrics and stripes, their designs are inspired by archives of timeless wallpapers, fabrics, and patterns from around the world. When it comes to inspiration, no stone is left unturned by Farrow & Ball's creative team.
our dublin showroom
Our Farrow and Ball Showroom is one of the most popular sections of our Colour Showroom. In our store, we stock Dublin's largest range of Farrow and Ball paints while anything we don't carry in-store can be ordered for quick collection. Displayed on hand painted panels and also on a large hand painted wall display, Farrow & Ball's 132 timeless colours are represented beautifully in our Showroom while we also stock the full range of colours in 100ml Tester Pots so you can try your potential new colour in-situ in your home.
Why not visit our Farrow & Ball Paint and Paper Showrooms today and treat your home to the luxury it deserves?
The complete Farrow & Ball Collection is available for delivery nationwide in our Online Store today.
*Partial article credit : farrow-ball.com