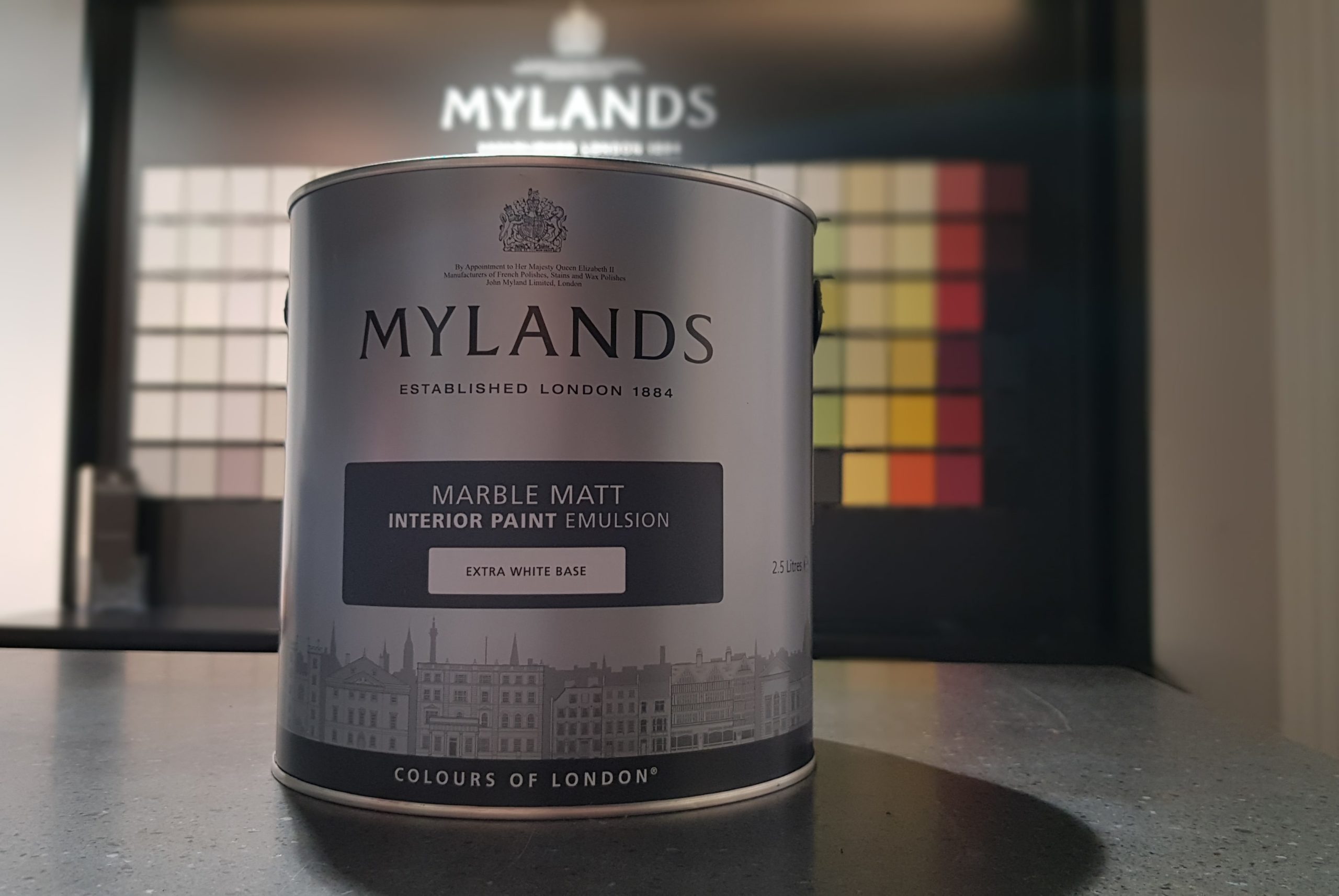 mylands paints, a tradition in high quality paint
Mylands Paints of London is Britain's oldest family-owned paint manufacturer and was established in 1884. For over four generations Mylands have proudly crafted quality paints and wood finishes in Lambeth, South London.
Mylands originally supplied to trade only and are widely considered the best kept secret amongst interior designers and scenic artists for over 130 years. Their long standing relationships with film, television and theatre industries has seen Mylands paints featured in some of the world's most well known productions.
Over decades, Mylands' knowledge, expertise and high quality finishes have earned them a reputation amongst a discerning and demanding client base. In 1985, Mylands was awarded a highly coveted Royal Warrant which is the ultimate seal of approval.
from humble beginnings to master craftsmen
To this day Mylands remain in Lambeth and are the last remaining paint manufacturer in London. Mylands' founder John Myland set up his modest shop in 1884 and insisted on using only the finest materials to create colours that were lustrous and flawless. Today, his great-grandson Dominic Myland carries on the family tradition of paint perfection.
We are proud to be working with Mylands as they preserve the time-honoured, traditional approach to making the finest quality paints and finishes, while making the most of the latest technical advances in paint development. By blending old and new, they are creating time-honoured colours and finishes with all of the benefits of modern technology. We are delighted to offer the Mylands' Colours of London exclusively to our customers in Dublin and beyond. Visit our Colour Showroom today and start creating your dream home!
You can shop the Mylands Colours of London for delivery nationwide in our Online Store.
article inspiration: http://www.mylands.com
see our inspiration corner for beautiful Mylands schemes: inspiration corner