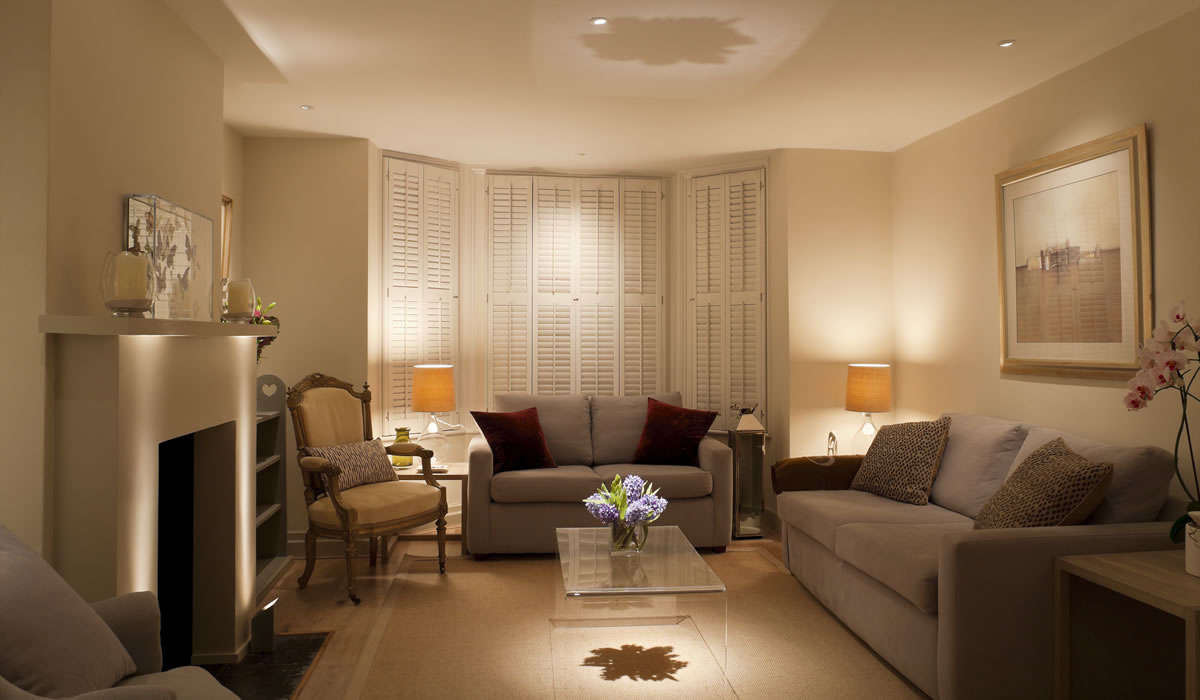 When lighting your home, it is important to remember that not all types of lighting will be appropriate for different rooms and you should think about common activities in a particular room. For example, a home office will need more task lighting than your bedroom and your living room may need more accent lighting to highlight artwork or softer lighting to help you unwind.
our top tips for living room lighting
Lots of activities occur in your living room; it is a place for hanging out, relaxing and cozying up with a book or watching a movie. Therefore, the living room needs a variety of lighting and a good living room lighting scheme uses different kinds of light at different levels.
– If your living room has areas with very little light or you have light that casts shadows, you will need more ambient lighting. Good options here can be recessed lighting and flush or semi-flush fittings.
– If you need to direct light toward paintings, pictures or ornaments for example, then track lighting can provide effective accent light.
– If you have a focal point in the room, like a fireplace or mantelpiece, a pair of wall lamps can provide additional accent lighting.
– Other ambient lighting options for living rooms could be chandeliers, pendant lights with a drum shade or an uplighters. An uplighter floods the ceiling with light and works well if you're not in the market to install permanent fixtures or if you are lighting small spaces like attics or apartments.
– If you watch TV in the living room, choose the surrounding lights carefully to avoid glare on the TV. It can be distracting to have a bright overhead light above or in front of a TV set, so ensure ceiling lights are on a dimmer or use offset wall lights or floor lamps instead.
*Pictures used are for demonstration purposes only. Please see our website for a sample of our current stock.