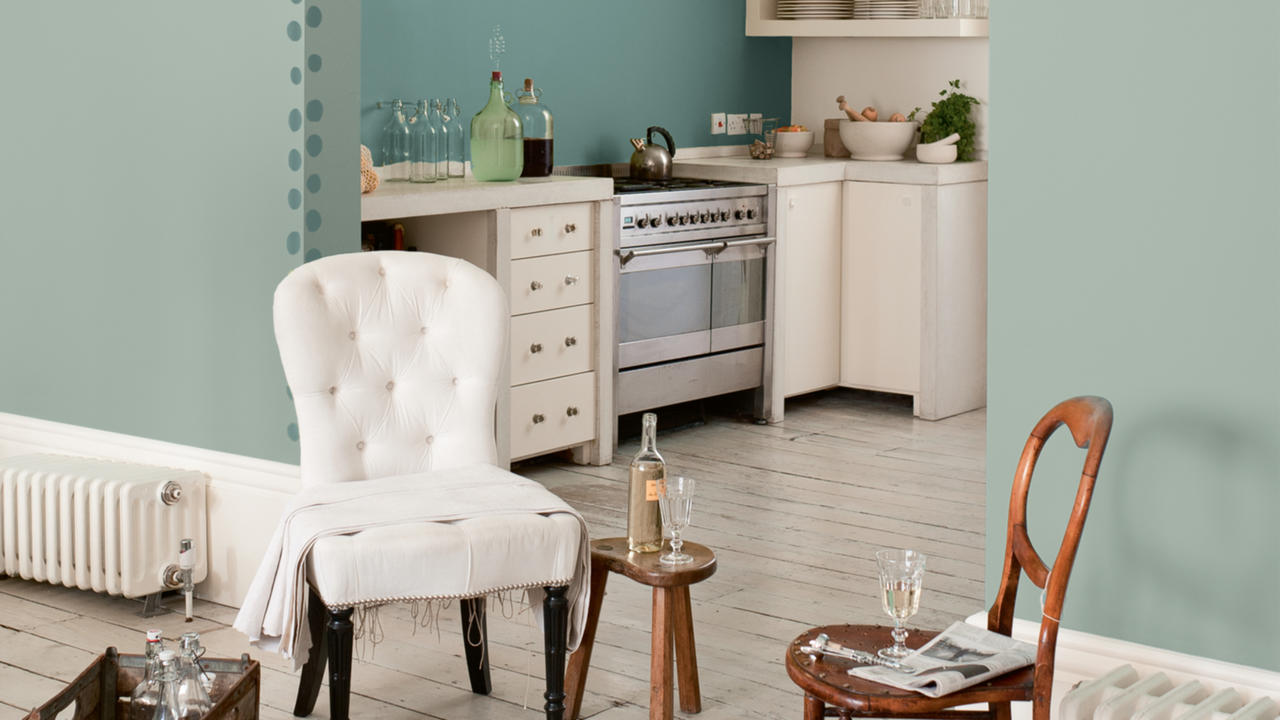 a signature of quality
Our Dublin paint store prides itself on being home to the highest quality and most exclusive paint collections and the Dulux Signature Collection is just that – a beautiful collection of colour combinations mixed in the highest quality Dulux paints for walls & woodwork.
layer your neutrals to go from bland to beautiful
If you have a love for neutral colour schemes but also want something more from them then you can achieve a more fulfilling result by layering neutral colours.
Here is a little trade secret from Dulux Signature to help you getthe perfect neutral scheme for your home. Interior Designers traditionally love a warm neutral backdrop to let key decor pieces stand out but trying to recreate this look at home can sometimes fall flat. Dulux Signature's secret is to layer neutral colour tones to create a subtle visual intrigue and stop the look from becoming washed out or bland.
Dulux Paints have teamed with Irish Designer Denise O'Connor to bring you a truly stunning collection of neutral tones that have been chosen specifically for the Irish home. For your woodwork, alcoves and ceilings, why not try using a "Subtle" tone such as Subltle Soba. You can then use Mid and Pure tones like Mid Soba and Pure Soba to create a feature wall or highlight period features such as dado or picture rails. You can simple decorative touches such as a table lamp or gallery wall in isolation for a stunning designer look.
make a statement
Do you wish you could be braver when choosing colours? You are in luck: Dulux Signature's statement colours have been specially selected to work perfectly with the neutral tones in the collection.
Generally, when painting a full wall with a statement colour it is recommeneded to choose chalky muted tones such as Implosion, Fine Line or Upgreyed. If you fancy a more daring look, try painting smaller spaces such as alcoves or perhaps a feature stripe in vivid tones such as Tokyo Flag or Duvet Day.
If your room has mostly neutral furnishings like a sofa or curtains, then pair a mid-toned neutral with your statement shade. This means that these key decor pieces and your statement shade will be allowed to truly shine. If your home lacks in natural light or has darker furnishings then you can add light back into the room using a mirror, white woodwork and soft neutral tones on the rest of your walls.
a signature showroom
Our paint store's stunning Colour Showroom is home to the Dulux Signature Collection. You will find a state of the art display showing you true colours; we also offer A4 'real paint' colour sheets and tester pots so you can try the Signature Colours in your home. So why not visit us today and let us and the Dulux Signature Collection help you create your dream home!
You can shop the Dulux Signature Collection in our Online Store today for delivery nationwide.