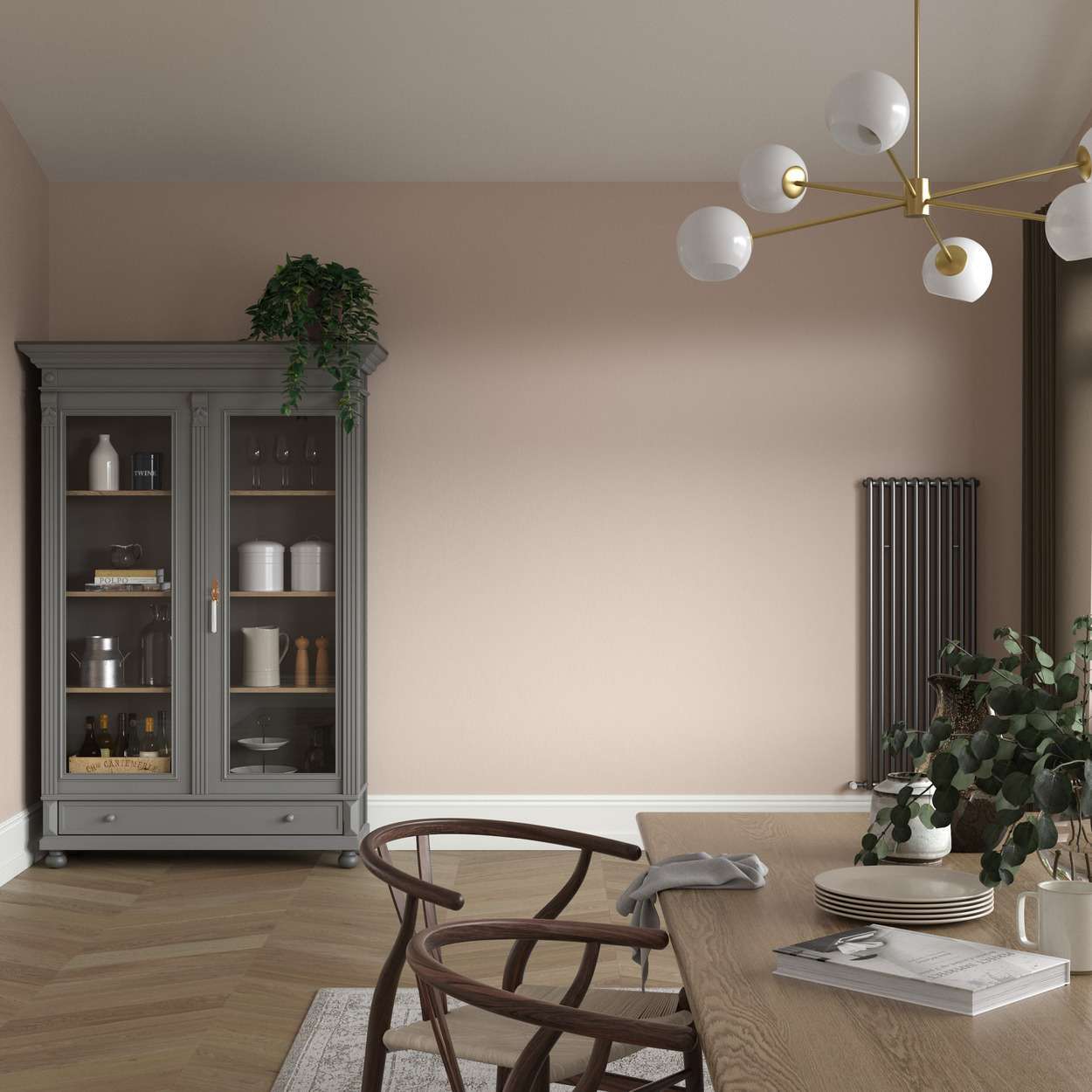 North-facing rooms have cool natural light, and generally can feel a little chilly and dark. These spaces benefit from warmer shades like gold, yellow and pink tones – if you want a grey for these spaces they are the undertones to aim for as they will still add a subtle warmth.
Warm greens are especially easy to use in North facing rooms.
Colours to try: Pearl Barley & Biscuit Beige from the Dulux Heritage collection .
Warm greens to try: Green Earth & Rope Ladder from the Dulux Heritage collection.
Testers are brilliant for helping me see how a colour will look in a room, I have found that the larger an area I can paint with them the easier it is to understand how the space will actually feel in that colour.
For interior testers I like to –
Paint as large an area as possible.
Paint on to the inside of a cereal box, the back of wallpaper or or the back (white part) of wrapping paper. 
Paint two coats.
Fix it to the wall with masking tape.
Move it around the room or house.
Check it at different times of the day, with the lights on and with them off Keep a small section of the winning tester – it's handy to bring shopping when choosing other items.
By Holly Bryan from Dulux Ireland.