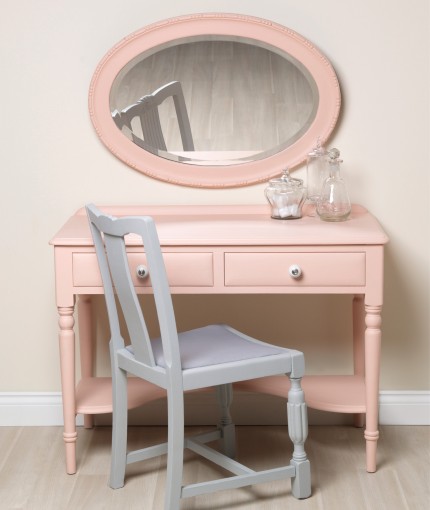 At Stillorgan Decor, our Paint Store offers a large selection of beautiful chalky finish paints suitable for interior furniture and more. We offer chalk paint from Rust Oleum, Ronseal, and Pinty Plus aswell as protective waxes, varnishes and glazes to keep your furniture looking beautiful for longer.
rust oleum chalky finish furniture paint
Transform your home's furniture with Rust Oleum Chalky Finish Furniture Paint. With a classic, smooth, dead matt finish, it gives a new lease of life to tired or dull furniture and is perfect for upcycling projects and restoration.Simply choose from one of the many beautiful colour shades and paint your furniture, finishing with a layer of Rust-Oleum Furniture Finishing Wax for extra protection. Rust Oleum Chalky Finish Paint can be used directly onto bare or previously painted wood, brick, stone, plaster or any suitably primed metal or plastic surface. To achieve a distressed look, simply apply two coats in contrasting colours and then sand to desried look with sandpaper or steel wool.
rust oleum chalky finish floor paint
Rust-Oleum Chalky Finish Floor Paint provides a beautiful, low sheen chalk finish to wood or concrete flooring. A timeless hard wearing, water based paint, it has been formulated to resist knocks and scratches and can be applied directly over old paint and sanded varnish. It is suitable for use on wooden floorboards or concrete flooring. Not recommended for outdoor use or areas subject to regular water contact, e.g. bathrooms or areas subject to heavy water such as garage floors. Not recommended for tiles or laminate flooring.
pinty plus chalk finish spray paint
Pinty Plus Chalk Finish Spray provides an ultra-flat matt finish with a velvety appearance, giving you a softened, vintage finish. This fast drying, water-based formulation is environmentally respectful and offers maximum coverage on many surfaces. It is available in 19 beautiful colours, so there is sure to be the perfect shade to compliment your interior.
We recommend you apply a varnish such as Pinty Plus water based varnish for maxium protection on your furniture.
Visit us in-store where our expert Interior Designer Emma Edmonds can advise you on the art of Chalk Paint Application aswell as colour and effects!